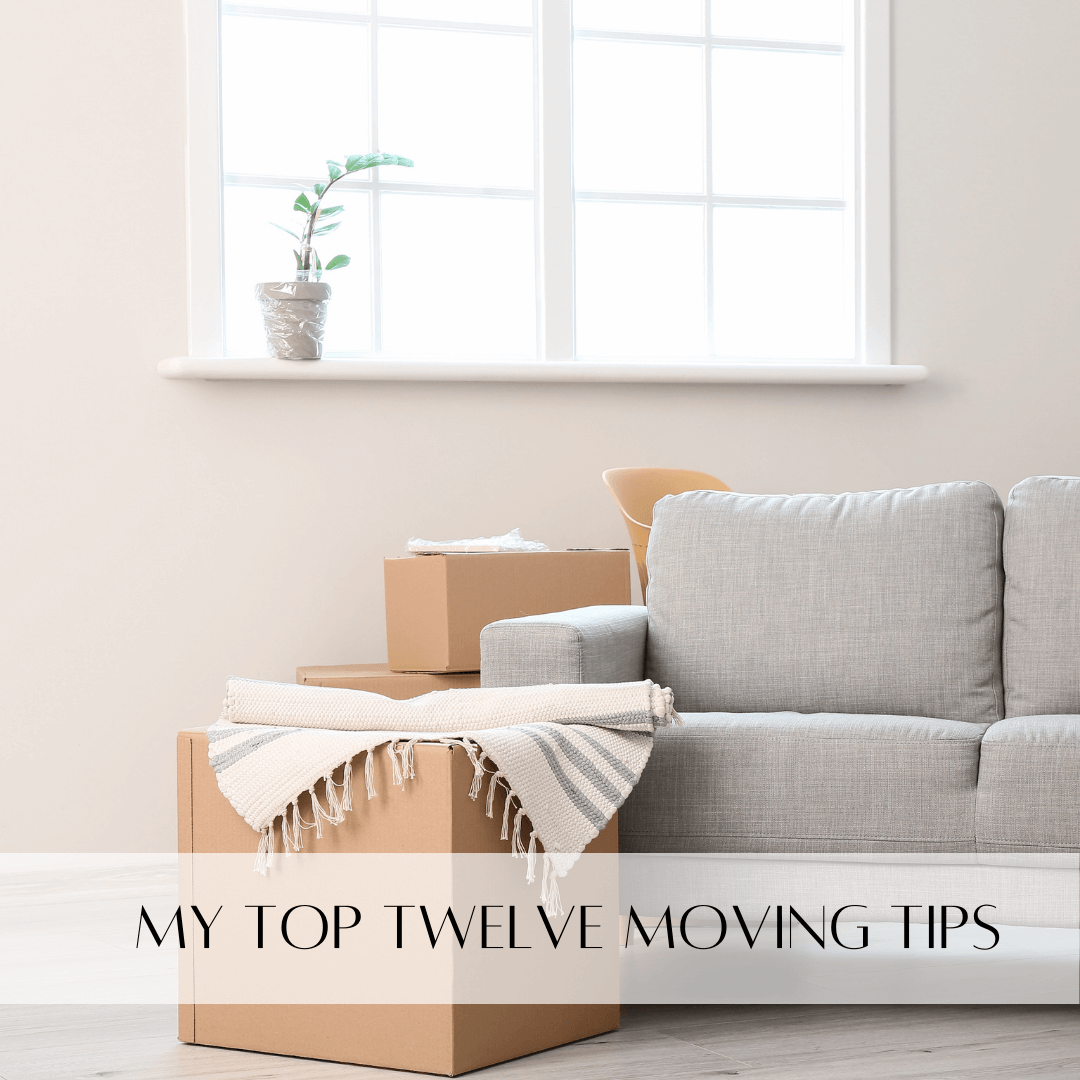 As exciting as it is to move into a new home, not many people look forward to the actual moving day. Whether you are moving across town or across the country, moving is stressful. Here are some helpful moving tips and tricks from expert movers to make the big day a little more bearable.
Moving Tips and Tricks 
1. Schedule your move well ahead of time. 
Moving companies get booked up weeks in advance.  Don't wait until the last minute to schedule a move. Make sure they know ahead of time if any very large or heavy items are included in the move. They have lots of moving tips and tricks to help with this.  Also, the last thing needed on moving day is for the movers to show up with a truck that isn't big enough or without enough people to move all the belongings safely.  
2. Consider letting the moving company pack the house.
 If it's within the budget to hire packers, it may be money well spent. Packers are usually very efficient and take time to wrap fragile items securely. They have so much experience packing and have many moving tips and tricks to keep your belongings protected.  They will usually pack up the house the day before the move.  This way nothing needs to be packed away that may be needed up until the day of the move.
3. Schedule services. 
Don't forget to have services transferred or started at the new home. These may include:
Power

Water

Trash service

Internet/TV/Phone

Gas

Lawn service

Pool service

Security system monitoring
4. Have your new home professionally cleaned.
 If the seller is not arranging for cleaning to be done prior to closing, arrange to have it done before moving in.   It's no fun (and messy) to be moving into a dirty house.
5. Pack a moving supply/ first day box. 
The secret sauce to surviving your first week as a new homeowner: Pack a first week box or bin filled with all the essentials!  Here are a few items to include:
Toilet paper, paper towels, candles & matches, speakers for music, clorox wipes, garbage bags, favorite snacks, shelf liner paper, scissors, furniture moving pads, tape measure, cordless screwdriver, hammer, picture hanging kit, bottled water, pet food, paper plates, cups, and disposable utensils, dish soap and hand soap
This is one of my favorite moving tips and tricks!!
6. Make Your Bed. 
As soon as bed frames and mattresses come off the truck put them together, or have the movers put them together, and make them up. Pack sheets, blankets, and pillows together in a well-marked box so they are easy to find. When you are ready to collapse at the end of moving day, you'll be thankful the beds are made up and ready to fall into.  
7. Ditto for towels and bath soap. 
Pack bath towels and soap with the bed sheets.  This way there's no hunting for supplies when jumping into the shower before crashing after a long day of moving.  
8. Make Plans for Your pets. 
The last thing needed on moving day is a stressed-out pup or kitty, or worse, one that escapes in an unfamiliar neighborhood. Make plans for pets to spend the day with family or friends, a pet sitter, or boarding facility until you are ready to introduce them to their new home.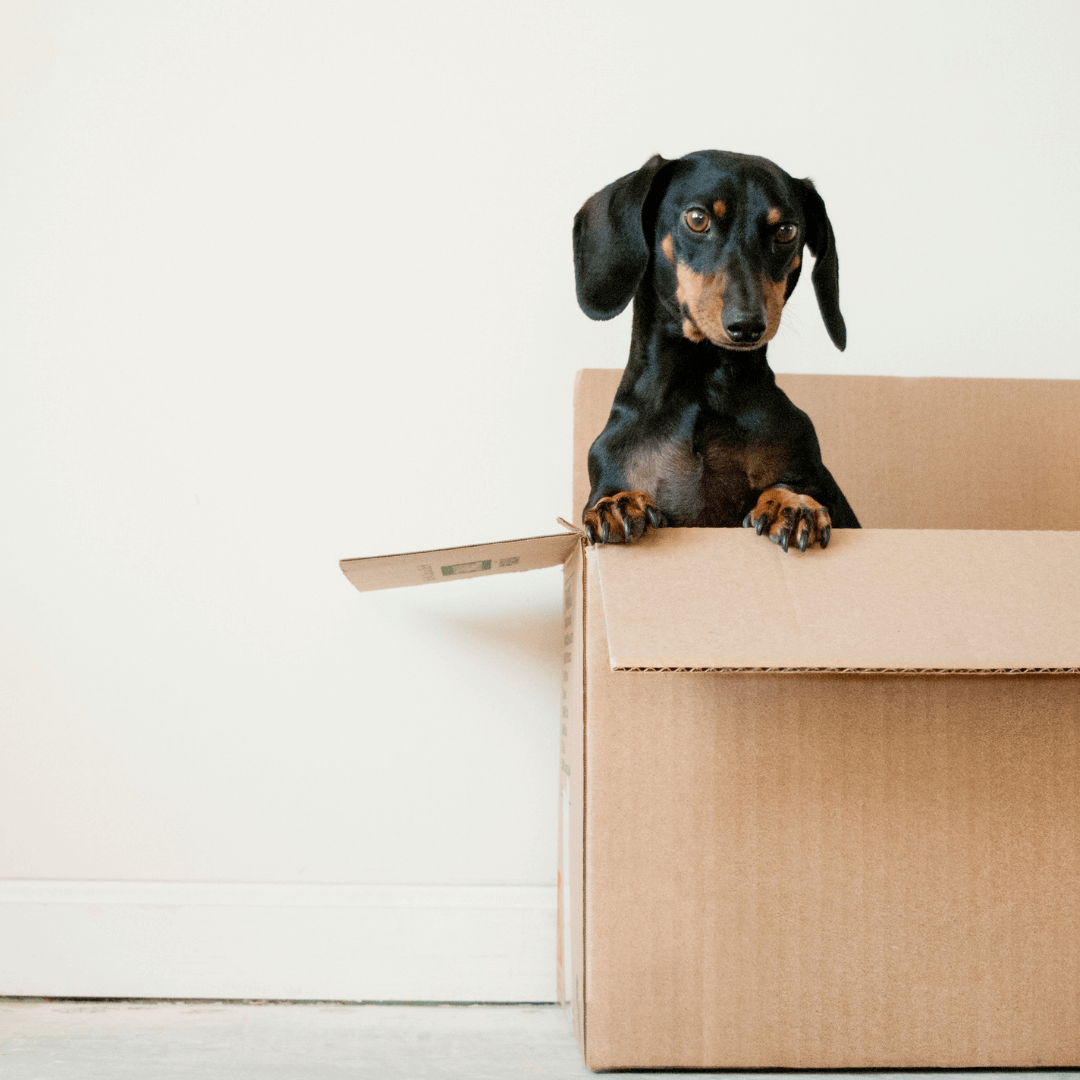 9. Say Yes to Helpers. 
Sometimes it's hard to accept extra help from family or friends. It can be a struggle to know what jobs to give them.  Here are some tasks you can delegate:
Lay shelf liner in the kitchen and bathroom cabinets and drawers

Unpack and put away your kitchen items (you can rearrange later!)

Babysit or keep your children occupied

Make up your beds, place towels in the bathrooms

Wipe down cabinets and counters

Break down packing boxes

Hang clothes in closets

Organize tools and equipment in the garage

Pick up lunch or dinner
10. Hire a Sitter. 
If you have little ones, they will be very excited about their new home, new rooms, and yard. They will want to be there, but they will not be interested in unpacking boxes! Make plans for someone to be available just for them, so the moving helpers can concentrate on unpacking. A family member, friend or hired sitter can help them explore their new surroundings, build a box fort, or organize toys in their new rooms.  This leaves no  worry about where they are.
11. Hire someone to hang your art. 
Unless you love to hang things yourself,  consider having a handyman scheduled to come in and hang wall art and window treatments. This can save a great deal of time getting settled. Consider a decorator if deciding where to hang art or portraits is a challenge.  They can help you decide on placement and hang items themselves or direct a handyman where to hang items.
12. Check out of the old house. 
Prior to closing, submit a change of address form with the post office. Also remember to leave all keys and garage door or gate openers. Make sure the movers don't pack up things like ceiling fan remote controls or other loose items that stay with the house. Don't forget to clean out spaces like the attic, backyard sheds, crawl spaces, or any other hideaway spaces items might have been stored in. It's always nice to have the home professionally cleaned for the new owners and leave a list of recommended local vendors for household services.
I hope these moving tips and tricks have been helpful for your next move.  If you are still in the planing phase and just getting your house ready check out my free guide, 21 Days to Getting Your House Ready to Sell.