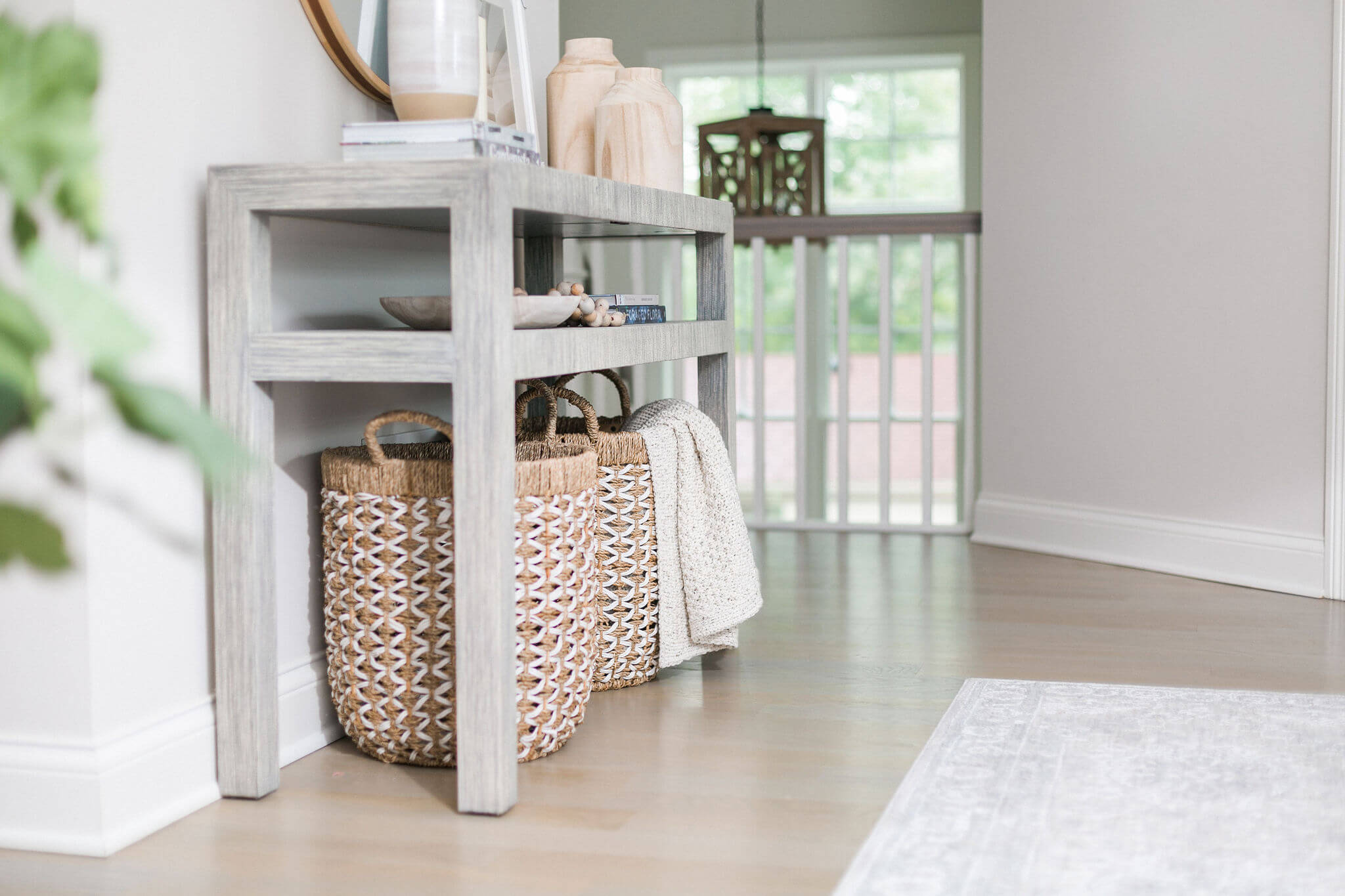 Deciding if it is time to upsize or downsize is not always a clear choice. There are factors to consider that might push you to take the leap or stay put for a while longer. Whether you are thinking about upsizing so your family can spread out or purging possessions so you can downsize, here are some questions to consider.
1. How are you using your current space?
Do family members feel like they don't have adequate privacy or space to do their own thing? Feeling tired of working at the dining table and really need an office or workshop? Is having the kids share bedrooms just not working out? Maybe an upsize is warranted. On the other hand, are there rooms that aren't being used? Fed up with paying property taxes on more house than you need? Check for the downsize column!
2. Have you considered the maintenance costs?
If upsizing is on your mind, consider the added costs for maintaining a larger home and property, whether in money or time. Will you be able to keep up with cleaning, lawn care, and general maintenance issues that come with owning a larger home? If you are ready to cross maintenance off your to-do list, perhaps you are ready to downsize to a more manageable lot size. Also, consider one where the HOA handles part of the job.
3. What are your outdoor space needs?
Are you ready to give up having a yard or garden to downsize to a maintenance-free space? Do you have pets that need outdoor space? Do you need more outdoor space for your children to play or your dog to run around in? The size of the house is one thing, but the property is important also.
4. Have you looked to the future?
What do you expect your needs to be in the next five, ten, or twenty years? Do you want a large home where your children and grandchildren will come for vacations and holidays, or will you be spending those times at their homes? Will you want to entertain groups of friends, or do you foresee going out for your entertainment? What will happen if your spouse passes; will you want to stay in the home on your own?
5. Do the financial implications add up in your favor?
Can you handle the higher costs involved with a larger home, or are you ready to cut costs with a downsize? Consider where you stand on your current mortgage. Are you alright with starting a new mortgage at this point in your life, or are you in a position to purchase in cash? What are the tax implications for your move?
6. Is it the right market to upsize or downsize?
A seller's market is hot for those looking to sell a larger home and downsize. Upsizing may be riskier in a big seller's market, but if your family would be happier in a larger home, it might be worth the leap.
If you are considering upsizing or downsizing and would like a free market valuation of your home, book a call HERE. Or if you have questions about purchasing your next home, I'd be honored to assist you. So let's work together to make sure your next move is the right one.