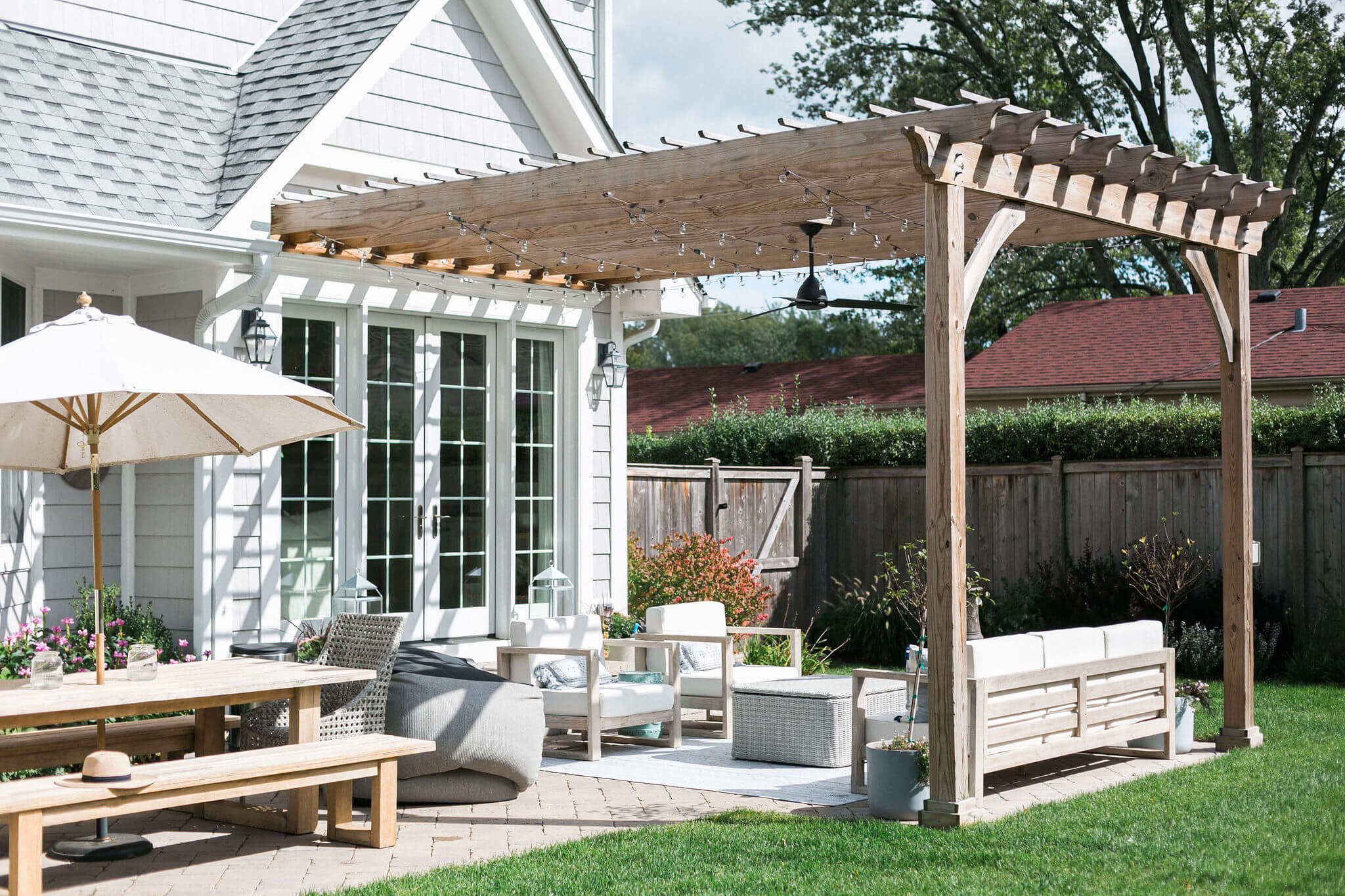 Home equity…Everybody wants it, but what exactly is it, and how do you get it?
Equity represents the degree of ownership an individual or entity has in an asset after subtracting any debts owed against the asset. To say someone shares equity in a company means they would share in any assets remaining after all debts are accounted for.
For example, if a business has sold $500,000 worth of product this year. It also has rent, operating expenses, and a business loan payment totaling $400,000 for the year. It has $100,000 of equity for the year. Equity changes as the value of assets and debts change.
Home equity works the same way.
When a home buyer takes out a mortgage, the home is collateral on the mortgage loan. The outstanding mortgage principal must be deducted from the value of the home to determine home equity.
In most cases, buyers make a down payment when purchasing a home. That down payment is the initial home equity. For example, if a buyer pays a 20% down payment on a $600,000 home, they have $120,000 in equity on the day of closing on the home. .
As time goes on and the owner continues to pay down the mortgage principal and the equity grows. Usually, the longer the homeowner has lived in the home, the more equity gained because the mortgage has been being paid down. However, any debts taken on using the home's value as collateral, such as a second mortgage or home equity line of credit (HELOC), decrease home equity.
An example of this is a home that was bought for $600,000, two years later the homes in that same neighborhood start selling in the $800,000 range, your theoretical equity increases.
Theoretical because you don't realize your home equity until you sell your home and pay off all debts against it. It is also possible to lose equity if the market takes a dive like in 2008. A drop like that is not likely to be expected more than once, maybe twice in one's lifetime, be patient and it should recover in time.
Equity also grows when home improvements are made.
Let's say a sun room and all new appliances are added to the home. The value of the home has increased. The equity doesn't increase by the amount spent on improvements, but on the additional value received when sold. This is an important point when considering making improvements prior to putting a home on the market, and one that is often misunderstood.
Some things you can do to increase your home equity include:
1) Make a large down payment when purchasing a home.
The more cash put down, the more equity you begin with. For more homebuying information watch these videos.
2) Make increased or extra payments on the mortgage principal.
Adding to the principal portion only on the monthly payments, or making extra payments when you're able, helps chip away at outstanding debt.
3) Be smart when making home improvements.
Not all improvements build equity. Some improvements may be personal preferences that don't necessarily add value for resale. Improvements such as a new HVAC system, new appliances, or a new roof are usually more reliable investments. Click here to ready about top home renovations for maximum return on investment.
4) Don't borrow against home equity unless it's a must.
Home equity is often a homeowner's biggest asset, and can help to build a retirement nest egg. It can also come in handy if life throws a curveball and it's needed to borrow against for unforeseen emergencies. Be careful not to borrow against equity for frivolous purposes so it will be there if you really need it.
5) Sell when the market is favorable.
If you are counting on your home equity to help finance your next home, pay for your children's education, or add to your retirement funds, try to sell during a seller's market when inventory is needed in your area.
If you would like to find out your home equity, fill out the form below
Deprecated: preg_match_all(): Passing null to parameter #2 ($subject) of type string is deprecated in /www/wp-content/plugins/ninja-forms/includes/MergeTags/WP.php on line 37 Deprecated: preg_match_all(): Passing null to parameter #2 ($subject) of type string is deprecated in /www/wp-content/plugins/ninja-forms/includes/MergeTags/WP.php on line 59 Deprecated: preg_match_all(): Passing null to parameter #2 ($subject) of type string is deprecated in /www/wp-content/plugins/ninja-forms/includes/Abstracts/MergeTags.php on line 56 Deprecated: preg_match_all(): Passing null to parameter #2 ($subject) of type string is deprecated in /www/wp-content/plugins/ninja-forms/includes/Abstracts/MergeTags.php on line 56 Deprecated: preg_match_all(): Passing null to parameter #2 ($subject) of type string is deprecated in /www/wp-content/plugins/ninja-forms/includes/Abstracts/MergeTags.php on line 56 Deprecated: preg_match_all(): Passing null to parameter #2 ($subject) of type string is deprecated in /www/wp-content/plugins/ninja-forms/includes/Abstracts/MergeTags.php on line 56 Deprecated: preg_match_all(): Passing null to parameter #2 ($subject) of type string is deprecated in /www/wp-content/plugins/ninja-forms/includes/Abstracts/MergeTags.php on line 56 Deprecated: preg_match_all(): Passing null to parameter #2 ($subject) of type string is deprecated in /www/wp-content/plugins/ninja-forms/includes/Abstracts/MergeTags.php on line 56 Deprecated: preg_match_all(): Passing null to parameter #2 ($subject) of type string is deprecated in /www/wp-content/plugins/ninja-forms/includes/MergeTags/WP.php on line 37 Deprecated: preg_match_all(): Passing null to parameter #2 ($subject) of type string is deprecated in /www/wp-content/plugins/ninja-forms/includes/MergeTags/WP.php on line 59 Deprecated: preg_match_all(): Passing null to parameter #2 ($subject) of type string is deprecated in /www/wp-content/plugins/ninja-forms/includes/Abstracts/MergeTags.php on line 56 Deprecated: preg_match_all(): Passing null to parameter #2 ($subject) of type string is deprecated in /www/wp-content/plugins/ninja-forms/includes/Abstracts/MergeTags.php on line 56 Deprecated: preg_match_all(): Passing null to parameter #2 ($subject) of type string is deprecated in /www/wp-content/plugins/ninja-forms/includes/Abstracts/MergeTags.php on line 56 Deprecated: preg_match_all(): Passing null to parameter #2 ($subject) of type string is deprecated in /www/wp-content/plugins/ninja-forms/includes/Abstracts/MergeTags.php on line 56 Deprecated: preg_match_all(): Passing null to parameter #2 ($subject) of type string is deprecated in /www/wp-content/plugins/ninja-forms/includes/Abstracts/MergeTags.php on line 56 Deprecated: preg_match_all(): Passing null to parameter #2 ($subject) of type string is deprecated in /www/wp-content/plugins/ninja-forms/includes/Abstracts/MergeTags.php on line 56