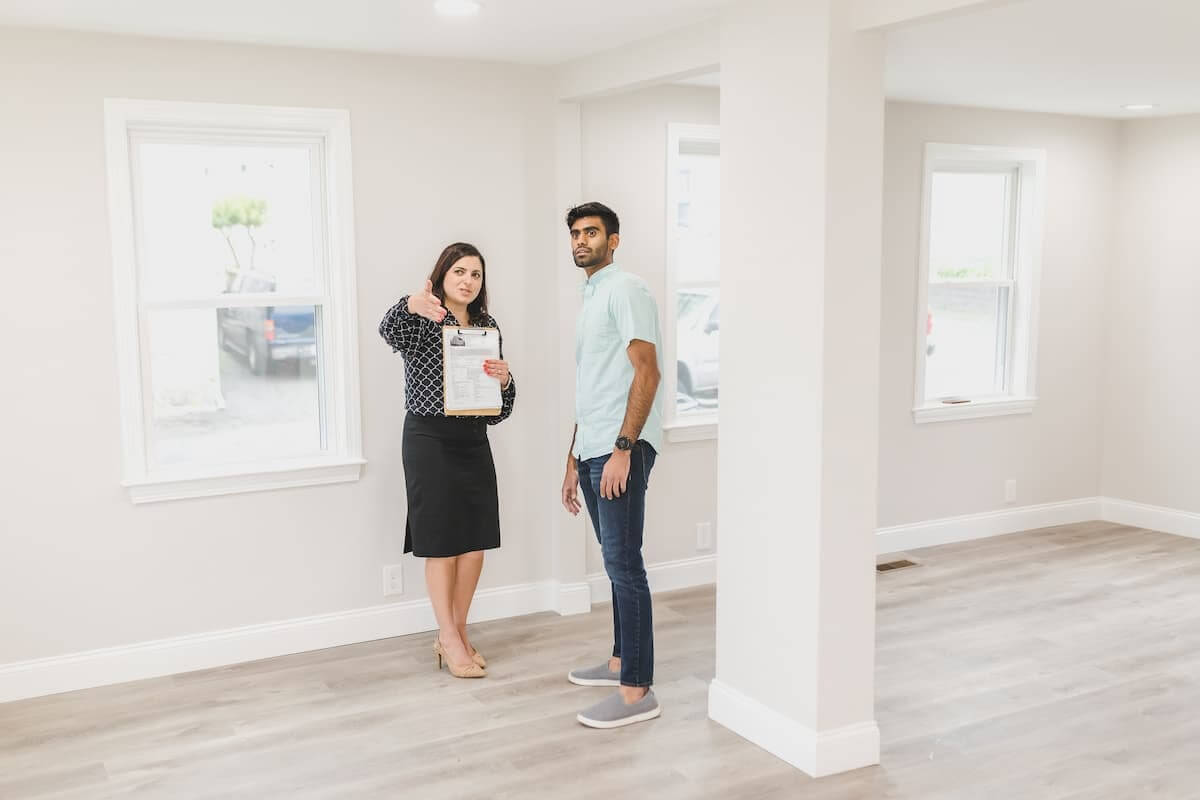 Buying a house is likely the most important purchase you'll embark upon. However, it takes gathering your wits, acting fast, and making intelligent decisions to come out victorious. 
Along with the jitters and face punch of rejected offers, first-time buyers also make avoidable mistakes in the home-buying process. 
However, with the knowledge of these errors, you'll see them coming from a mile away. 
To stop the cycle, I've spelled out seven mistakes home buyers should avoid when buying a house — with ways to stop them. 
Seven Rookie Mistakes To Avoid When Buying A House
1. Not Getting a Pre-Approved Mortgage
For starters, you must know we are in a seller's market — where homeowners have the stronger hand due to high demand. As a result, they've developed a short temper for ineffective bids. 
To be in the seller's good books, you either pay in cash or show you're financially capable of buying their house. Since the latter is the case for most first-time home buyers, getting a pre-approval letter from your lender becomes essential. A pre-approval process literally examines your financial life to verify you a specific loan amount. 
 So try to start the process before you even make your first offer or house hunt at all. Better yet, hire a qualified local loan officer. They can help you find a suitable mortgage lender with competitive interest rates and favorable loan terms. 
If you start early enough, you could get underwritten, which increases your credibility with sellers. Hence, a higher chance to get your offer accepted.
Finally, getting a pre-approval letter gives you a set budget to shop with. Knowing the monthly mortgage payment ahead of time helps plan for the future. 
2. Lowball Offers
In a sane market, lowballing sellers may not be a complete mistake — if sellers were willing to haggle. But that's not the case.  
Sending lowball offers on the house rarely works — even if you're paying in cash. As a matter of fact, it offends the sellers. But say they were friendly, they still won't consider you because another prospective buyer probably sent an offer x3 the worth yours. 
The solution: start bidding with your best hand. It may seem outrageous, but you'll be surprised your "high hand" may still be rejected. So if it's worth bidding on at all, give it your best offer. 
Don't bid small, hoping the seller will negotiate. 
3. Attaching Emotions to A House
Shopping for a house with your emotions attached can leave you jaded, unhappy and feeling incompetent. Research shows that one in three buyers are reduced to tears during the buying process. 
I don't intend to make you even more anxious than you are already. Instead I'm saying this  to build your confidence and remind you to shop objectively.  
The first place to start is to assume that your offers will be rejected, especially the first few. 
Also, never throw in a ridiculous bid to chase everyone else off your "dream" house. Overpaying is a recipe for foreclosure in the future.
Once you understand this, you can stay objective in your home search. That entails finding a house within your budget range, scrutinizing home conditions, and researching the location. Then, if you find things you don't like, move on. 
4. Making Small Down Payments
One of the biggest regrets of millennial homeowners is that they wished they paid a larger down payment. 
Sure, you don't have to put down twenty percent to buy a home. In fact, some first-time homeowner programs can receive assistance from loan programs that let them pay as little as zero to three percent. 
So you might be wondering, "what's the fuss all about then?" Well, small down payments are equal to a hefty monthly mortgage due. 
So unless that's not a bother to you, take some more time to save up a higher down payment. Then, you'll qualify for both smaller mortgages and favorable negotiations with sellers. 
However, suppose that's not the case. In that case, you definitely should look into government-assisted loan programs like FHA, USDA, and VA loans. 
5. Expecting Better Offers
I have a lousy attitude where I pass up things hoping that I'll find something better. Then, at the end of the day, I come back to that item that first caught my eye.  
Such a picky habit only works when you're getting groceries or selecting a Mortal Kombat character. It rarely happens in the housing market. Most times, on your return, you'll discover the house is sold, or someone already bid a price higher than your budget.  
So when next you see a suitable house early in your search, don't hesitate to bid right away.
6. Understating Repair Costs 
Hey folks, HGTV renos aren't exactly a reality! 
The makeovers are never as easy or fast in the real world. And definitely not for a young, middle-aged, indebted prospective homeowner — like you, John.  
The point is you should be careful with price estimates when you accept to renovate some parts of the home you want to buy. It's just as important as if you're buying a renovation property with major faults like a damaged roof, heating system, or electricals and wiring.  
That said, get a quote beforehand from at least two contractors to fully grasp what you're getting into. An experienced real estate agent can recommend one to you. Plus, you can ask for referrals from friends and family. 
But that's not all. Even multiple price quotes are likely underestimated. Assume this, and double the estimate so you'll have a more realistic repair cost. 
7. Not Saving for Rainy Days 
Many first-time homeowners fail to consider saving for costs other than the down payment. Often, the sad reality hits when an appliance needs fixing. Not to mention the closing costs. 
Essentially, you should consider maintenance and closing costs when you're saving. These essential expenses can frustrate you when the time comes that you have to pay through the nose. 
For guidance, closing costs could reach about 5% of your loan amount. And budget 1% — about 3% if it's a pre-owned home — of the selling price annually for maintenance and renovation costs. 
Buying a home doesn't have to be a cause for hypertension. With proper planning, you can squash these issues before they arise and avoid first-time homebuyers' remorse or regret.